Well today we had a meeting held by Carl Metropolitan for the restructuring of the New Citizens Inc.
It was really awesome and everyone really stepped up to the plate :D I can step aside knowing that my baby is in good hands.
The main thing I want to mention is that it takes
CASH MONEY
to keep non-profit organizations like the NCI going.
Please send any donations you are able to give to
NCI Golem
Carl has created that account to keep track of the finances and budget (Rent for the HQ!) for the ongoing NCI events.
NCI Golem: The Eternal Noobie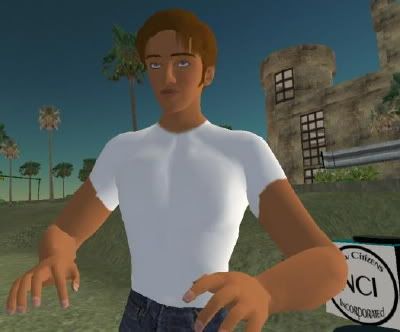 Noobie Show & Tells are now being Hosted by
Osgeld Barmy
! YAY! He was the one who kept encouraging me to not give up, and paid to have that event advertized in the MetaAdverse thingy. I can think of noone better to step in and keep that event going.
It will be held same time and place as always:
Every Tuesday 6pm SL Time at the NCI HQ.
Salsa for Noobies will be going the same as well:
Every Thursday 3pm SL Time at the NCI HQ.Anya Dmytryk
will taking over hosting those with
Alisa Honey
as backup - Anya will also do backup for Osgeld ~ thanks yall!
There will some classes set up on Saturdays starting next month.
Once again if you want to help out - Cash Money is the way to go! Send NCI Golem anything you can ty :D
Please contact
Carl Metropolitan
,
Tateru Nino
and
Zach Turner
for more information on teaching classes at the NCI. You do not need to be a member of the New Citizens Inc Group to help out or to avail yourself of the services offered.
Me, Tateru and Anya at NCI Photobooth :)
Special thanks to the NCI HQ landlord
Jamie Otis
for being so helpful and understanding during this transition :D HUGGSS you ROCK darlin - you do ;)